Try some of the latest scratch cards at BigMoneyScratch.com!
BigMoneyScratch is an online casino that included scratch cards in its offer. Although the supply itself is already quite large, they continue to innovate. That means that you will regularly find new scratch cards between the offer. Although you may value your familiar scratch card games, adding games is a way to make the offer more varied and to keep it exciting. Also last month, BigMoneyScratch.com launched a number of fun, new scratch games. From extremely cute to unmatched adventure.
Glamor 7s
This is the most sparkly scratch card games that you will encounter during your online search. So if you like diamonds, glamor and bling then you are completely in your place. The boxes that you scratch open consist of diamonds. In addition, the letters are depicted in shiny silver. The ticket price is € 0.10 and you can earn up to € 3,000 with this game. In addition, you have a number of special features that provide extra prizes or bonuses. If you scratch a silver or pink diamond 7 then you win a prize. If you scratch a box open and conjure up a money bag here, your prize will be multiplied. If you see a pink diamond 7 three times, your bonus round starts!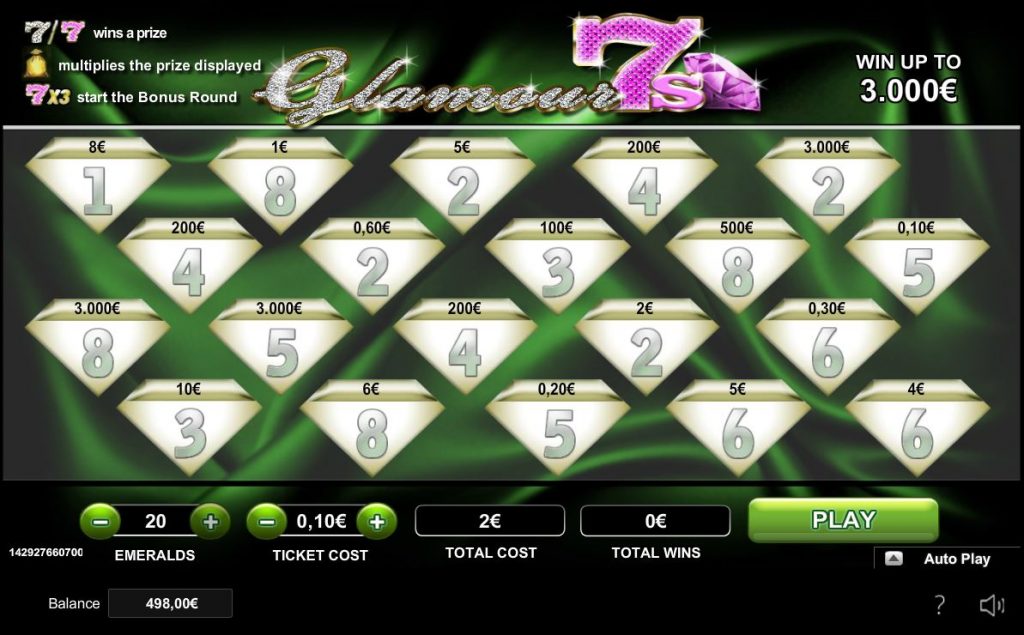 Lucky Moments
It is a bit paradoxical, but this autumnal scratch card was recently made available by BigMoneyScratch.com. If you have enough of this weather, this is perhaps an ideal way out. In an autumn-like environment you scratch one by one or at the same time all the leaves on the scratch card. If you know how to scratch three identical symbols in a row, you win the price indicated for that row. You also multiply your price with the number that appears on the multiplier symbol.
Sunday will be a real Funday with big bonuses!